A theatre company that has been known for having no walls is taking that to a new and very literal level.
Quick facts
In partnership with the 2021 Atlanta Science Festival, Found Stages has created a Zoom-specific play, The Shift, streaming March 13-27. The interactive piece gives audiences a role to play in this post-apocalyptic story which imagines the United States after droughts caused by climate change have dried up water sources and depleted reservoirs.
In the words of the creators
"The Shift is not a play adapted for zoom; it is a play written for zoom," asserts Found Stages Co-Founder Neeley Gossett, who is one of the show's writers. "This play can only be done virtually, and it relies on the audience working together to solve puzzles, like an escape room. It is completely different from any other zoom play you've seen."
About The Shift
In a world vaguely similar to our own… "The Shift" has made life as we used to know it obsolete. A years-long drought has led to a shortage of natural resources. Water is scarce. Above the Fault Line, a greedy bottling plant has dammed up the river. Above Faulters receive clean bottled water, but those in Below Fault are left with barely enough to survive. The Committee has decided to take matters into their own hands. But they need YOUR help! Join your fellow citizens and guide three female engineers of the rebellion as they infiltrate the plant and reroute the water system.
The Creative Team
Producer/Director ~ Nichole Palmietto
Producer/Writer ~ Neeley Gossett
Writer ~ Annie Elliott
Writer ~ Addae Moon
Stage Manager ~ Jennifer Kimball
Costume/Props/Background Designer ~ Jennifer Schottstaedt
Puzzles Designer ~ R. Andrew Puckett
Graphic Designer ~ Christopher Fairchild
The Cast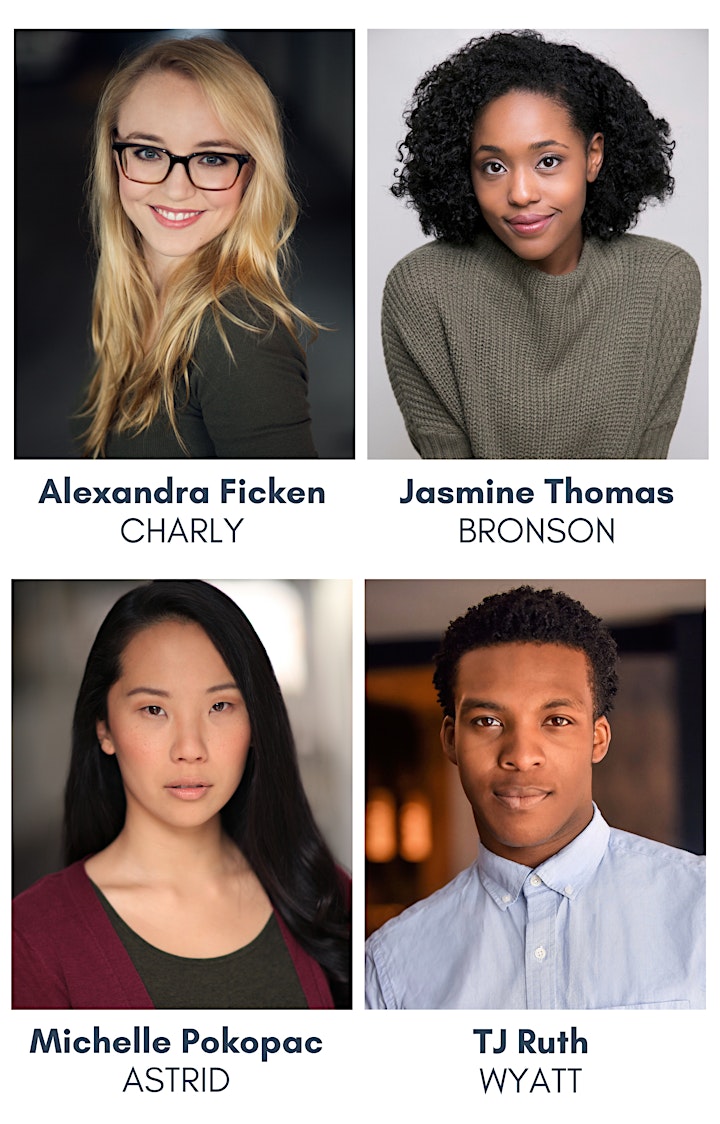 About those tickets…
Tickets are $20 per household (Atlanta Science Festival patrons can use discount code ASF2021 for $10 tickets) and are available online at www.foundstages.org/theshift.
About Found Stages
Found Stages is a professional, nonprofit theater whose mission is to build community through innovative storytelling. Co-founded and led by Artistic Director Nichole Palmietto and Resident Playwright Neeley Gossett, Found Stages has been taking plays out of the theater and into real-world spaces where people live and work since 2014. In 2015-16, Found Stages was part of the second round of the prestigious and highly competitive Alliance Theatre Reiser Atlanta Artists Lab. In 2019, the company presented the groundbreaking Frankenstein's Funeral (named one of the year's best shows by ArtsATL) at St. John's Lutheran Church. Learn more at www.foundstages.org and follow them on social media at @foundstages.